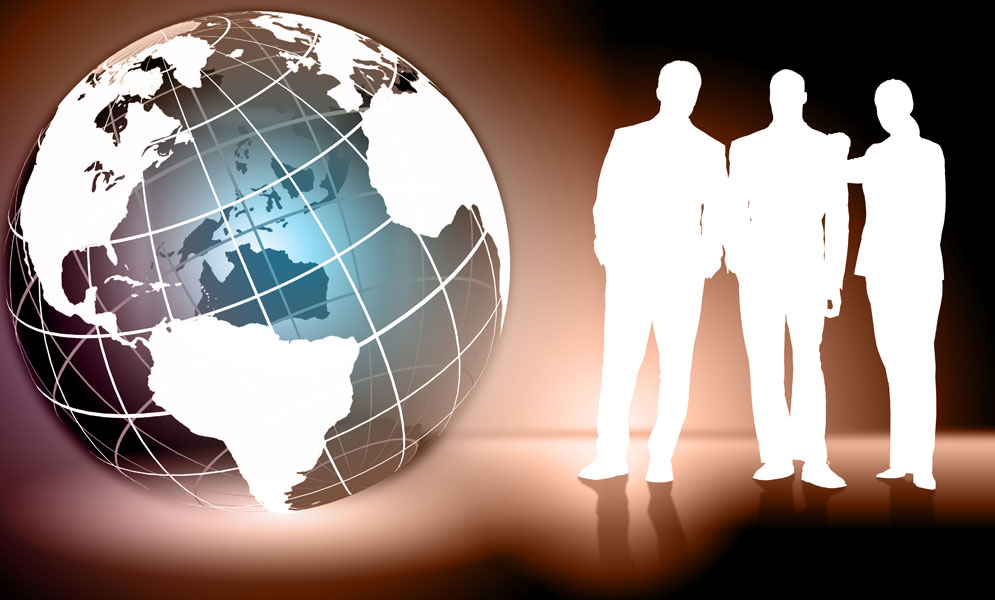 "The long-practical working experience of Mr. Papaconstantinou combined with theoretical paradigms of management was transferred in an easy, concise, well-aligned and well-understood approach. Despite his professionalism and distinguished way of lecturing and transferring knowledge, he has projected at all times a high level of integrity and professional conduct, displaying among students a great model of a scholar and business professional."
Teuta Haxhimusa- Çerkini
Technical Expert- Support Public Administration Reform in Ministry of Public Administration in Kosovo, UNDP Kosovo
"His general theoretical knowledge combined with practical knowledge make him as perfect lecturer. Mr. Papaconstantinou's lectures were greatly interesting, well-informed and illustrated with fantastic slides. The knowledge that I received from his presentations and lectures has been a great inspiration in my daily work."
Driton Berisha, General Director,
Institute for Training & Economic Development, Kosovo
"He is a great instructor and a very knowledgeable professor. He showed exceptional compassion and genuine concern for all students. The course went above and beyond expectations and he put great efforts into teaching things as clearly as possible."
Albert Matoshi, Head of Corporate Banking
Raiffeisen Bank, Kosovo JSC
"His broad experience in business as well as having the ability to put all theoretical and conceptual aspects in relation to real business problems or case studies from his career made his lectures real enlightening and very interesting for students. He gave very usable and interesting career and life hints that all of us students enjoyed."
Vladimir Vukotić CEO – Executive Board President
Opportunity Bank A.D, Serbia
"His knowledge and enthusiasm for teaching was evident in every class he taught. He is very well experienced, teaching down to earth and right to the point, while his teaching style is relaxed, motivational and confident. His lectures were full with real life events, challenging exercises and exceptional discussions/debates, managing to keep mine and my classmates' attention from the beginning until the end of each one of the classes. He provided me with all relevant tools and human resource management techniques. One of the things that I learned from him is that "identifying employee's needs is the key for their motivation".
Oliver Kosturanov
President of Board of Directors, Makedonski Telekom AD Skopje, and Director General of Small Enterprises Assistance Fund (SEAF) for F.Y.R. Macedonia
"His positive performance and enthusiastic approach were helpful to me. I was impressed form his teaching style and personal dedication. Through simple examples and theory distribution, he made me think that things are not complicated, and let me continue fighting with the everyday managerial work. Lecture simplification through active interaction between students and feedback providing to every single one of us, showed his interest in the subject but moreover in working with students. His passion and calmness when delivering knowledge, for me personally resulted in having good understanding in the lectured topic. While I was in the very tough working obstacle, managing people, and environment change, M.r Papaconstantinou not only made me enjoy learning about HR topics, but also find it easy to implement and apply in the everyday work."
Slobodanka Jakimovska Josifovic
Director of Business Development and ICT Services and Solutions
MAKEDONSKI TELEKOM AD-SKOPJE
"I enjoyed the opportunity to witness interesting exposures, whose presentation reflects a careful analysis of the course theoretical elements. The sheer volume of information to be transmitted has been mitigated by the provocative and original way in which Mr. Papaconstantinou chooses to expose. My sense, confirmed by other participants in the course, was that of browsing a musical score led by a skilled conductor. Melodious notes were dashed so clear and concise, creating a state of elation for the audience who felt, at the end of exposure, ready to put into practice the new presented information. I would like to congratulate Ioannis Papaconstantinou for the skill with which he leans on theoretical documentation and how original and noteworthy draws the audience's attention as a speaker and lecturer."
Liliana Iosif
Human Resources Manager
Tymbark Maspex Romania
"His proficient lecturing skills have helped me in capturing very easily the lessons taught. Surely, his extensive business and lecturing experience have made the subject taught very interesting and attractive for students. He brought good practical examples to the theory lectured that were of an immediate application."
Fahredin SADIKU
Head of Distribution Channels, Retail Banking Division, Raiffeisen Bank Kosovo J.S.C
"I can hereby, sincerely confirm that Organizational Behavior, has remained deep in my memory as one of the best taught courses, precisely thanks to excellent speaking and presentation skills of Mr. Papaconstantinou that are always coupled with a great sense of humor. The communication skills and abilities of Mr. Papaconstantinou, were such to package the topic in a very concise and user-friendly interactive course, which has been truly appreciated by all."
Ardian Xërxa
Youth and Adolescent Development Officer, United Nations Children's Fund – UNICEF – Kosovo
"Engaged, well-informed, he has a lot of practical knowledge in Business which he combines with the latest academic trends. Very open and direct, Mr. Papaconstantinou is forcing students to think and engage for the sake of deeper analyses and understanding, which is taking deeper roots in the students minds.I highly recommend his educational skill and knowledge for those who started ever-ending journey of internal growth and development."
Sasa Stojanovic, Chief Financial Officer,
IBM Serbia.
"Throughout the course, Mr Papaconstantinou displayed sound knowledge and expertise on the topics discussed like management, motivation, communication, organizational behavior; moreover, his dynamic and interactive method of delivering the course ensured that all students are engaged at all times and that they do participate in the successful delivery of the class. Last but not least, I was very much pleased to see that his course comprises the latest trends and developments on the topics on the agenda, thus proving that Mr Papaconstantinou is very much up to date with everything that is new in the area of management courses.It was an absolute pleasure to attend his course."
Florina Milea, Director
EMEA Oracle Partner Business Center
"His excellent, well designed and diversified cultural and business knowledge improved my ability to understand and apply all of this in to my organization. He always lay out practical problems, being comprehensive and as an excellent communicator presents all of the topics on such extend so it could be easy understandable and later on applicable. His real enthusiasm and unbelievable well planned and structured explanations gives to me ability to improve my way of thinking and develop clear view of many issues which are influenced by the complexity of current business environment. His global approach to leadership gives the opportunity to develop more competitive and holistic thinking about any business issue. All of this gives to me essential assets to quicker develop my career."
Ljubica Simic, Technical Sales Manager for Central and Eastern Europe,
W.R. GRACE & Co.
"There are few people that can influence someone's professional life in a substantial way. Ioannis Papaconstantinou was, for my carreer, one of these persons that marked critically the way I think and act as a manager. His professional experience in combination with his ability to synthesize theoretical and practical knowledge and to transmit it to the others makes him a very competent and effective lecturer, as well as a distinctive thinker."
Ramona Pergel
Member of the Management Board/Deputy General Manager EON ROMANIA
General Manager EON SERVICII CLIENTI
"My very first touch of my MBA course was at I.C. Papaconstantinou's session and I believe this was one of the most crucial moments in my MBA study. He, as a lecturer, appeared very inspirational. He is constantly motivating students in a proactive manner; at the same time also caring about all the students in a way they penetrate into the topic. Everyone gets immediately deeply involved into each and every nuance."
Volodymyr Misiiuk,
Managing Director, Heidelberg, Ukraine.
"He is an excellent motivator and a highly skilled speaker whose way of lecturing is easy to be understood and remembered by students. I will always remember when it comes to you is your reaction when we tried among our self to solve one of the topics related to the subject by sharing our views and experience. You simple let us and encouraged us to talk between ourselves until we came to conclusion on our own and it was the first time ever that I saw a professor doing this and not wanting to jump in and to bring a point of his own."
Boris Zivkovic,
Marketing and Sales Director of Telenor Bank, Serbia.
"The assistance and knowledge I received from Mr. Papaconstantinou were strong influencers on my development with deep changes in the way of how I adapt and improve my leadership style in to my daily business life. As a lecturer, the lively discussion which builds on new perspective on management and leadership help me to get a new insides and valuable knowledge: being an enemy of the status quo, creating leaders not followers, balancing the leadership style between task and supporting behavior , creating a feedback and a challenging culture in my organization. All of that and not only are now part of my business philosophy and definitively are leading to good quantifiable results."
Bogdan Zaharia
Head of Sales Department (RO, BG, RS), BU Commercial, Office – OMV PETROM Marketing S.R.L